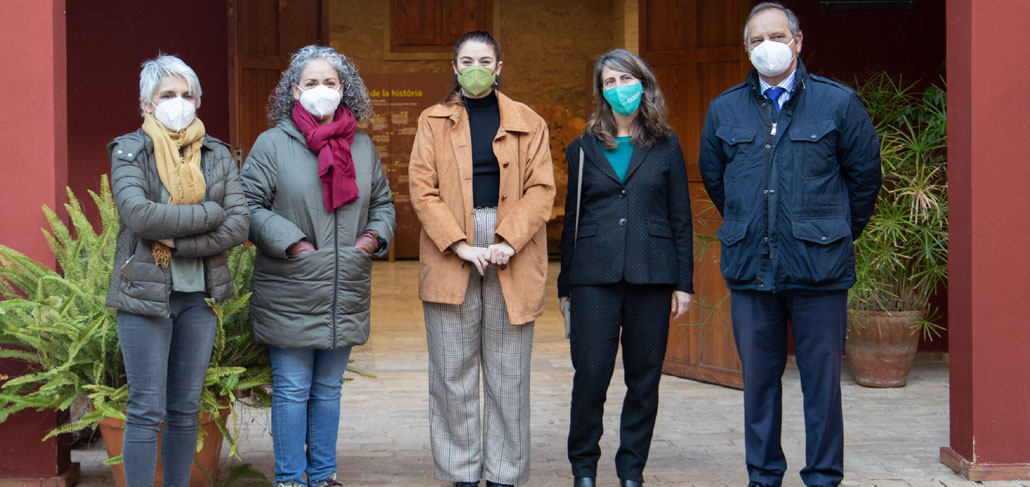 28 Jan

Saggas, present at the Environmental Education Week

Saggas has participated in the presentation of the Environmental Education Week held at the Center for Environmental Education of the Valencian Community (CEACV). At the event, which was chaired by the Minister of Agriculture, Rural Development, Climate Emergency and Ecological Transition of the Valencian Community, Mireia Mollá, the results of the agreement signed in 2019 between the plant and the CEACV were presented, whose goal is the restoration of infrastructures at the Marjal dels Moros' natural park. Representing Saggas there were the general manager, Santiago Álvarez, and the head of environment & sustainability, Inés Picazo.

Since the signing of this agreement, Saggas has actively collaborated to replace part of the infrastructure damaged by the fire that devastated this natural park in 2018. In particular, the plant has paid for the replacement of walkways and information signs. Recently, in addition, a new bird observatory has been built for the enjoyment of all the people who visit this natural environment.

Saggas' agreement with the Ministry is part of the plant's CSR policy, through which it maintains a strong commitment to the economic and social development of the Camp de Morvedre region, by supporting initiatives in areas such as the environment, culture, sports, social action and the revitalization of the environment.