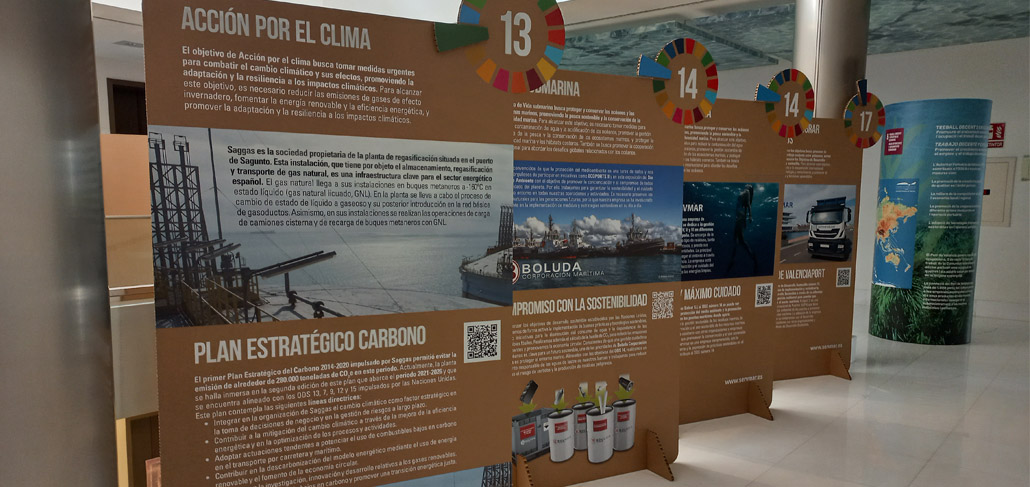 07 Jun

Saggas participates in the World Environment Day exhibition promoted by the Port Authority of Valencia

Saggas has joined the exhibition that, on the occasion of the World Environment Day, has been organized by the Port Authority of Valencia. Under the motto, "For an efficient, renewable, inclusive and sustained present", the exhibition includes the various actions carried out by companies in the port community to contribute to the achievement of the United Nations Sustainable Development Goals (SDGs). Particularly, Saggas explains the strategic lines of its 2021-2026 Carbon Strategic Plan, which is aligned with SDGs 7, 9, 12, 13 and 15.

The exhibition, which can be visited until next Sunday June 11th from 11 a.m. to 7 p.m. in the Clock Building in the port of Valencia, also includes activities aimed at children. Thus, a workshop has been designed whose purpose is to raise awareness from an early age of the correct use of disposable materials and respect for our environment.