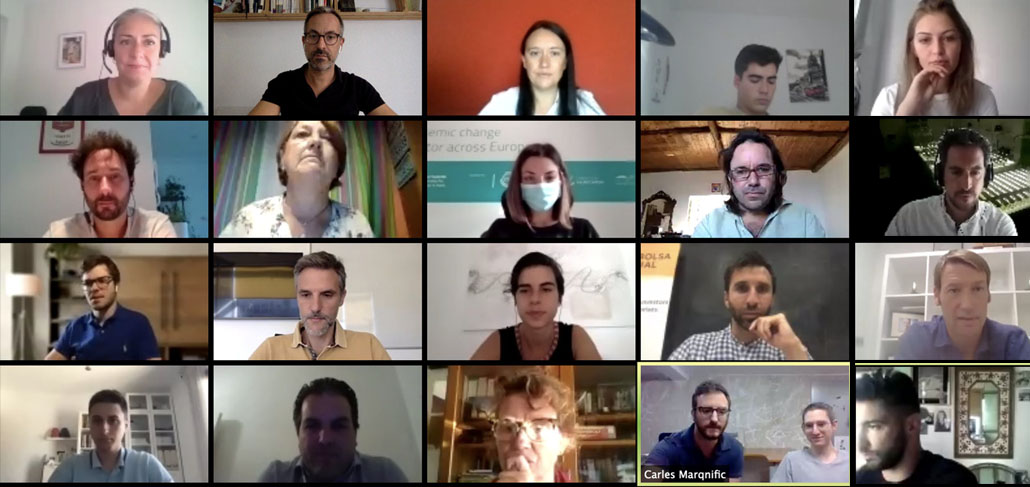 22 Sep

Saggas participates as a jury in the context of EIT Climate-KIC's Accelerator

This week the recipients of the Open Call organized by EIT Climate-KIC's Accelerator, held on September 3rd, in collaboration with Valenciaport Foundation and the Port Authority of Valencia, in which Saggas participated as a jury, have been announced.

The goal of the call was to co-finance two start-ups aimed at improving sustainability in the logistics-port sector in the different phases of the Business Acceleration Program designed by EIT Climate-KIC.

The initiatives selected to receive these grants have been those presented by the start-ups Greenovation and SOLUM. Greenovation, a spin-off developed by the Greenb2e group, has developed a platform that will make it possible to certify, in future renewable energy facilities to be implemented in the port of Valencia, any measure capable of energy valuation through blockchain technology. SOLUM, for its part, has developed a photovoltaic pavement that generates solar energy thanks to the monocrystalline solar cells integrated into its structure, helping to reduce CO2 emissions by generating clean energy.

The two challenges presented to this call were defined by the Sustainability Group of the Innovation Committee of the Valenciaport cluster, which includes Inés Picazo, Head of Environment and Sustainability at Saggas, who also acted as a jury in the selection process of the two winning start-ups, together with representatives of important European institutions in the field of Innovation and Technology, the Polytechnic University of Valencia, the University of Valencia, large businesses and financing entities.

These grants are part of the #SuperLabPorts initiative, the first Hub specialized in innovation and entrepreneurship in climate action for the maritime-port sector, whose vocation is to become the meeting place between the different agents that form both the industry and the innovative and entrepreneurial ecosystem.