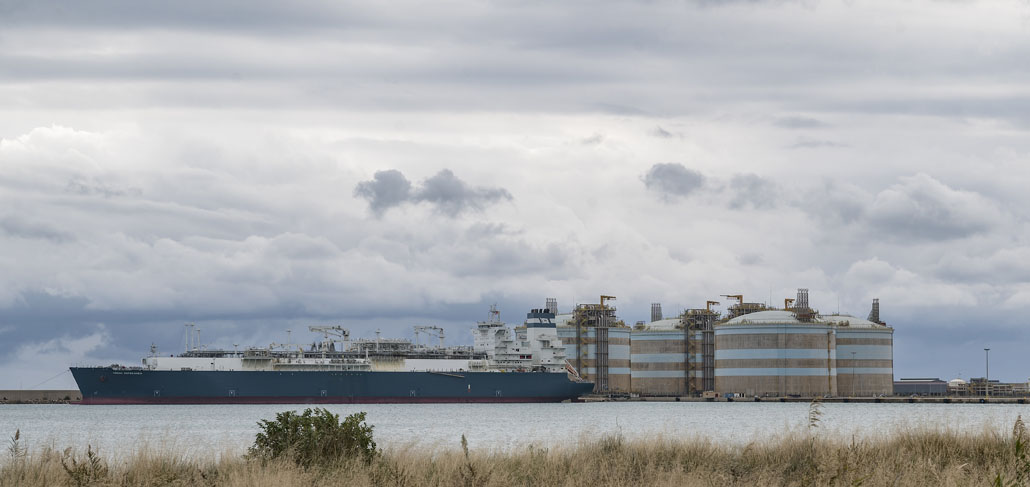 16 Dec

Saggas loads the first vessel to operate as a floating regasification plant in Germany

The Sagunto regasification plant has been in charge of loading the Höegh Esperanza, the vessel that will operate as FRSU in Wilhelmshaven, in the north of the country.

The Saggas regasification plant in Sagunto has loaded 167,000 m3 of liquefied natural gas (LNG) onto the Höegh Esperanza, the first vessel to operate as a Floating Storage and Regasification Unit (FSRU) in Germany.

After loading in Sagunto, the Höegh Esperanza has arrived at the port of Wilhelmshaven (Germany), through which the Sagunto terminal is already helping to reinforce the country's security of energy supply.

As Rosa Nieto, Director of Technical Services at Enagás Transporte and current Chairwoman of Saggas, pointed out, "the operation being carried out in Sagunto is yet another example of the Spanish Gas System's capacity to contribute to guaranteeing the supply of natural gas to Europe in solidarity".

Energy supply guarantee

Spain has one of the most diversified energy supplies in the world. Thanks to the six LNG plants in operation in the Gas System (Sagunto, Mugardos, Barcelona, Bilbao, Cartagena and Huelva), natural gas prices in Spain have been among the lowest in the European Union since the outbreak of the war in Ukraine.

Spanish gas infrastructures continue to operate with 100% availability, which allows Spain's security of supply to continue to be strengthened for the winter and to contribute to that of other European countries, in an international context marked by the war in Ukraine and market volatility.